Prospectus
Prospectus
Messages in commemoration of the establishment of IAUD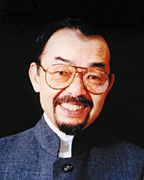 No one is 100% disabled.
And no one is 100% healthy.
Everyone has disabilities in some parts of his or her body (or mind), and has healthy parts at the same time.
Universal design lets everyone lead more affluent and comfortable lives.
His Imperial Highness Prince Tomohito
Former Patron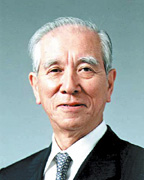 For Japan to make an effort in promoting universal design is meaningful for the world.
I am certain that Japan is a country that can contribute to this field on a global level, through human-centered advanced technology.
Takuma Yamamoto
Former President
Prospectus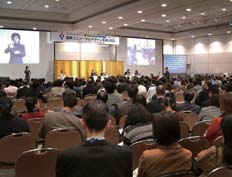 In Japan, which is the world's most rapidly aging country, about 25% of the total population is now senior citizens aged 65 or older. It is said that such senior citizens will account for more than 30% in 2025. Including baby-boomers age 50 or older whose health is starting to deteriorate significantly, and self-sufficient people with disabilities, about 40% of the total population (approximately 51 million people) is already feeling some inconveniences in terms of accessibility. Together with such change in the composition of population, rapid developments in technical innovation have created a new barrier for seniors and people with various types of disabilities. Children, pregnant women and non-Japanese whose native languages and lifestyles are different share the same problem. We should not develop products by taking only young and healthy people into account, but must create products for a society where there is no need to feel inconvenienced because of differences in age, sex, race or one's abilities.
To design from the start equipment, a building or living space that will be utilized by as many people as possible is called "universal design." In other words, universal design is a design that works for everyone, and this is how we should manufacture products at all times. For a company, actually taking universal design into account will expand its customer base and improve customer satisfaction, while for governments it will be the foundation for developing cities in cooperation with people from all walks of life. This is beneficial not only for the Japanese people, but for all peoples in every part of the world as well.

Given such recognition, the International Conference for Universal Design in Japan 2002 was held from November 30 to December 4, 2002. At this event, we aimed at reaching a higher level in terms of universal design, by sharing information and promoting communication through a gathering of experts from inside and outside Japan regardless of their affiliation to industry, government or academic institution, while valuing the results of universal design that have been accumulated thus far. In the International Universal Design Declaration in Japan 2002 adopted on the last day, we confirmed the importance of accelerating the creation of a system in which users are considered most important.
This is an attitude that should be applied not only to manufacturing but to every aspect of society, by defining universal design as a means of creating a social environment in which the characteristics of each person are respected and by rebuilding the relationships between users and manufacturers. Based on the ideals and the results of the conference, we decided to continue our efforts to promote the application of universal design in hopes of ensuring its continuation and development.

Through further popularization and realization of universal design, we hope to revitalize Japan's sluggish economy and thereby contribute to the healthy development of society, and to make universal design, a concept originated in Japan, known to the world so that it will contribute to the improvement of the welfare of all mankind. We have established the International Association for Universal Design with such hopes in mind, and seek the participation of various firms, organizations and individuals in a variety of industries.