Greetings
Greetings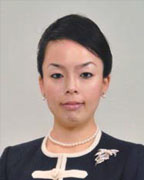 I am delighted to accept your invitation to be the patron of the International Association for Universal Design (IAUD), following in the steps of my late father Prince Tomohito who supported it since its inception. I will do my best to promote the mission of IAUD.
You must have heard my father's often repeated message: "There is no one who is one hundred per cent disabled or anyone who has absolutely no disability." I believe he is right. I was brought up with that conviction. So there is really nothing I can say to improve on his words. I would just like to add, that is why we need to know who we are, and connect and support and help each other. I hope that our International Association for Universal Design will continue to be a bridge and be a signpost to the future.
Her Imperial Highness Princess Yohko of Mikasa
Patron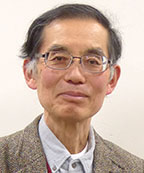 Fifteen years passed since we held our first International Conference in Yokohama, which led to the establishment of IAUD. During these years, UN Convention on the Rights of People with Disabilities was adopted, Elimination of Discrimination of People with Disabilities Act was made in Japan, both of which emphasized the importance of UD. However, there are many issues still waiting to be realized. IAUD is expected to positively contribute to the implementation of UD with lasting legacy to successfully host the 2020 Olympics/Paralympics. I sincerely hope your support and cooperation.
Satoshi Kose
Chairman, the Board of Directors