Masaaki Shiraishi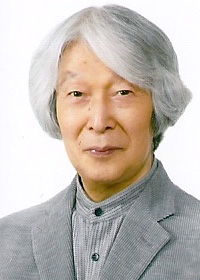 President, Japan Productive Ageing Research Center: Japan
As Executive Director of the Japan Well-Aging Association, Ishi Masaaki Shiraishi had a big challenge to actualize the concept of "Well-Aging", which was coined in 1953 by the late Sumio Yoshida, MD. Because Aging is a multi-disciplinary issue, it is of vital importance to collaborate with people in various domains. Particularly, age-friendly environments could never be materialized without deep understanding of Universal Design. Having recognized this, he started to work first on awareness development, then created practical programs, projects mentioned hereunder;
Introduced "Through Other Eyes" from Canada, a simulation program to help people learn how it is to be old. He visited the Ontario Government to learn the concept behind the program. Upon return, he designed a Japan version, "Instant Senior" and implemented it in 1991. It was a big success and soon copied by many other organizations, institutions, etc.
Created and launched the first Design Competition for Older People in Japan, 1991. Entries to it were over 1000 every year until his retirement in 1994. Also, supported the EU and the Western Australian Government to run similar UD Competitions.
Conducted on-site inspections at the Narita International Airport participated by its employees in 1994, and submitted the report to the Airport Authority on how to incorporate Universal Design for the new airport. It was a joint-project with AARP's UD section.
Upon retirement in 1994, he founded the Japan Productive Aging Research Center and continued to stay active to make Universal Design a major theme of the IFA Global Conferences from 1999 – 2008.(IFA=International Federation on Aging, a UN NGO)
Organized Universal Design sessions, first in the history of aging, at the 4th IFA Global Conference in 1999, Montreal. The Opening Keynote address was Universal Design with two speakers from Europe and USA.
Stayed in the Program Committee until 2008 and invited the following corporations, organizations and ministries for presentation in Singapore, Copenhagen and Montreal. TOTO, Shiseido, Kyoyo-hin(ADFJ), AIST(National Institute of Advanced Industrial Science and Technology, METI and MHJW
In 2008, Governor Ishikawa of Shizuoka Prefecture invited to the 9th IFA Conference, Montreal, to present the keynote address on Universal Design of the Prefecture.
Served as the Chairman of the Screening Committee of the Shizuoka UD Idea Competition (2003 – 2008).
Presently, he is making extensive researches on the issues of Personal Mobility and the Food Deserts, while teaching Universal Design at the Josai International University (Chiba Pref.).
Publications :
"Realities to the Era of Centenarians" (Written & edited, 2003, Japanese)
"Townmobility and Town-center Regeneration" (In collaboration, 1999, Japanese)
"Re-designing Automobile Society" (In collaboration, 2004, Japanese)
"Information and Communication Technologies for Active Ageing" (In collaboration, 2009, English, The EC and IOS Press)