Miho Mazereeuw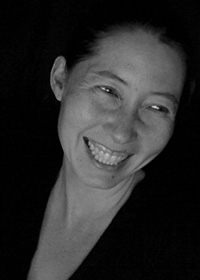 Lecturer, Massachusetts Institute of Technology: USA
Miho Mazereeuw is a landscape architect and architect, who has taught at the Graduate School of Design at Harvard University and the University of Toronto prior to joining the faculty at Massachusetts Institute of Technology. As an Arthur W. Wheelwright Fellow, she is completing her forthcoming book entitled Preemptive Design: Disaster and Urban Development along the Pacific Ring of Fire featuring case studies on infrastructure design, multifunctional public space and innovative planning strategies in earthquake prone regions. Her design work on disaster prevention has been exhibited at the Architect's Museum in Tokyo Japan, University of Texas at Austin and de Ark Architecture Center in Leewarden Netherlands.
As a co-director of OPSYS, Mazereeuw is collaborating on a number of projects with international non-profit organizations in the field of disaster reconstruction/prevention and is currently working in Haiti, Japan and Chile. She was formerly an Associate at the Office for Metropolitan Architecture in Rotterdam where she worked on projects in the Latvia, China, Belgium, Russia, Saudi Arabia and Dubai. She has also worked in the offices of Shigeru Ban and Dan Kiley.
Mazereeuw completed a Bachelor of Arts with High Honors in Sculpture and Environmental Science at Wesleyan University and her Master in Architecture and in Landscape Architecture with Distinction at the Harvard Graduate School of Design where she was awarded the Janet Darling Webel Prize and the Charles Eliot Traveling Fellowship.