Onny Eikhaug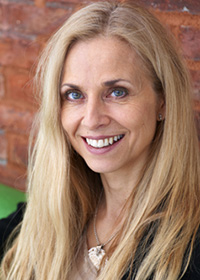 Programme Leader, Design for all, Norwegian Design Council : Norway
Onny Eikhaug is a Programme Leader at the Norwegian Design Council, responsible for pioneering the Council's activities in the field of people-centred design and Design for All. She is also responsible for the Council's government funded Innovation for All programme promoting Design for All to business and design as an effective business tool for innovation. Central to the programme is knowledge transfer and exchange, focusing on projects with industry and government, research, seminars, workshops, and international conferences as well as building lasting networks in the field.
She is committed to sustainable, people-centred design and aims to demonstrate the potential of this approach. A key aspect of this is presenting motivating and effective methods that can be easily adopted and implemented in everyday practice. She writes, publishes, and lectures both in Norway and internationally, and works closely with designers, education, industry and government.
She has a broad experience in international marketing, sales, innovation, product development and design management in the fields of personal products, ergonomic lighting, and contemporary furniture having worked for companies such as Unilever and Luxo across Europe and the US. She was also Managing Director of a Norwegian Graphic design company and holds an MBA from the Norwegian School of Economics and Business Administration.