Hua Dong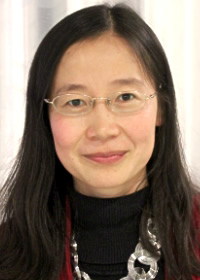 Professor by Special Appointment, Tongji University: China
Senior Lecturer, Brunel University: UK
Founder of the Inclusive Design Research Group at Brunel University, UK and Tongji University, China. Council member of the Design Research Society and Coordinator of the Inclusive Design Research Special Interest Group (InclusiveSIG)
Hua obtained her PhD degree from the University of Cambridge, working at the Engineering Design Centre (EDC) in close collaboration with the Helen Hamlyn Centre for Design at the Royal College of Art.
Her research focuses on inclusive design (barriers, data, process, user engagement, and business case), information and empathy tools to support people-centred design, and healthcare design (designing for professional users and lay users, medical devices, and care quality).
Hua has published around 100 academic papers and won various paper prizes at the ASME, CUU, CHI, and INCLUDE. She is in the scientific review committee of the INCLUDE, CWUAAT, and IAUD Universal Design Conferences.
A founding member of the Human Centred Design Institute (HCDI) at Brunel University, Hua is also the Design Director at the Brunel Institute of Ageing Studies (BIAS). She has led design research leading to the prize-winning real-world design project 'Design Bugs Out'.
Hua teaches at Brunel University as a Senior Lecturer, and she is a Professor by Special Appointment at Tongji University.