Exhibition will be held during the conference.
Wishing that Universal Design becomes closer to more people, we will hold the exhibition by free ticket.
We would like to welcome many people from everywhere.
Schedule
December 1st-4th , 2002
A.M. 10:00 -P.M. 17:00 (December 4th, A.M.10:00-12:00)
Floor Map
Pacifico YOKOHAMA Conference Center 5F-501,502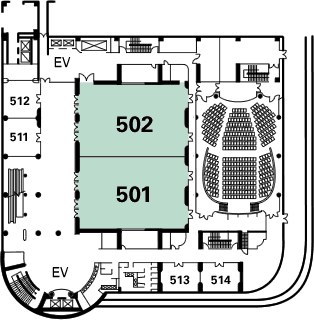 Exhibitor List
The details will be informed after they are ready.
For Exhibits
The orientation is planned on late August. Please wait for the further information.